LoginSecure Easy Video
With this extension, you can easily add local video files to your website. You can set different videos per device type which is very useful to save data bandwidth on mobile platforms.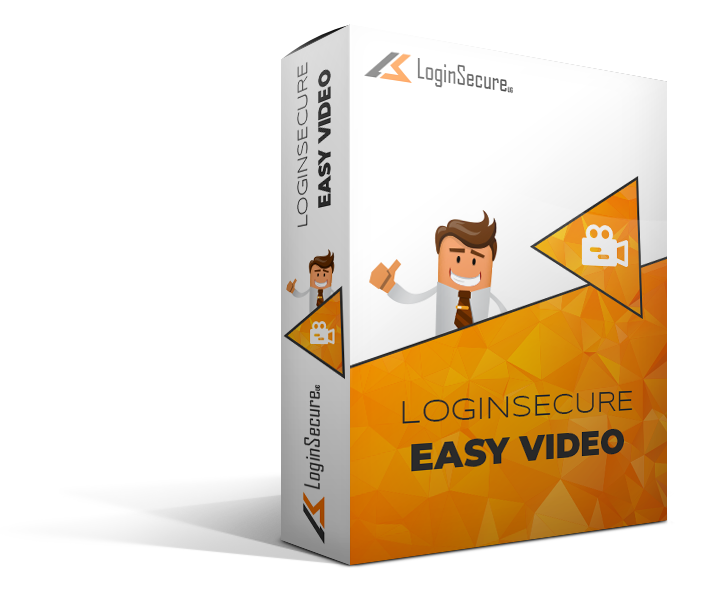 Videos
Find below videos about this extension.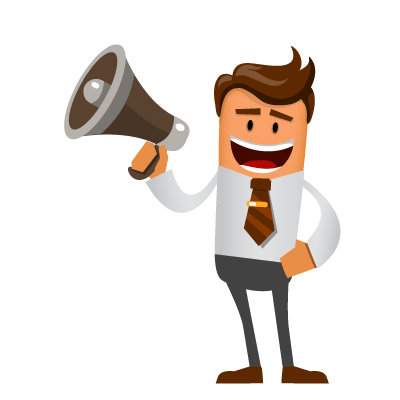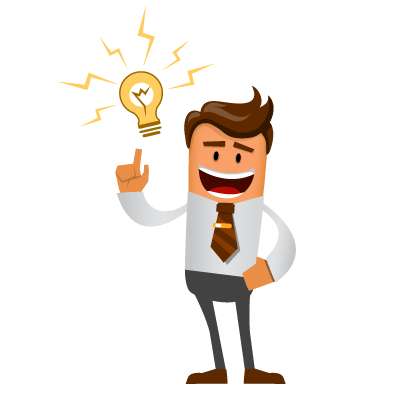 Display local video files
Without any hassle display video files that you have stored on your domain.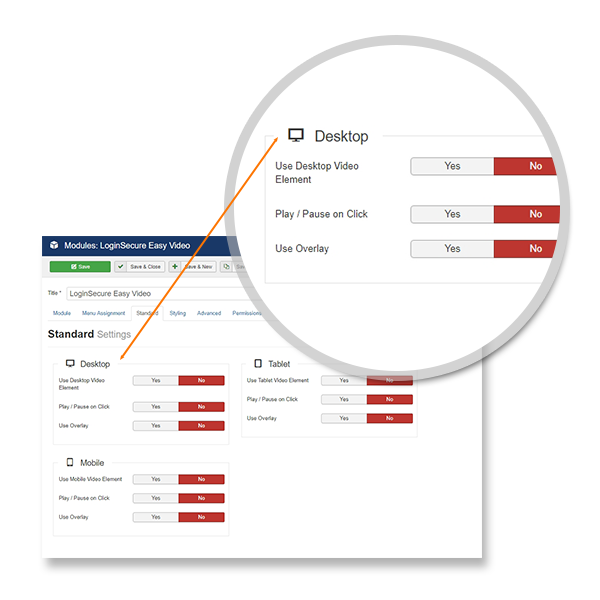 Control every aspect of the player
Per video file and device type, you can modify the videos behavior and settings.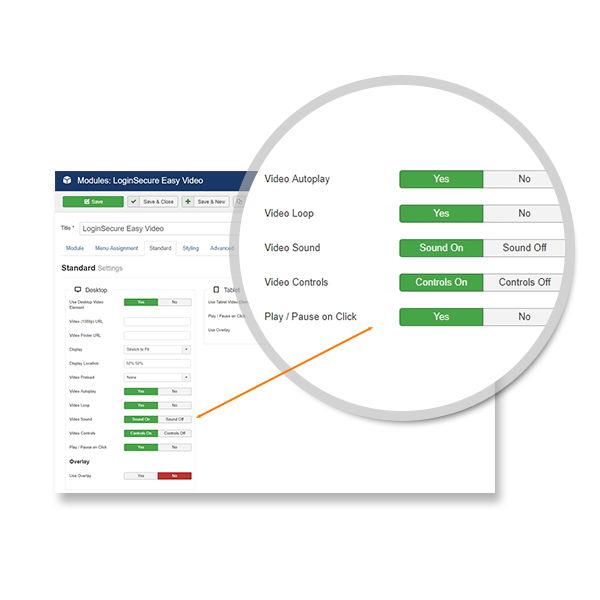 Overlay with content from the editor or plain HTML
Add your own content on top of the video by enabling the overlay layer. Use this layer to add any kind of HTML or overlay the video with anything you can do with Joomla's editors.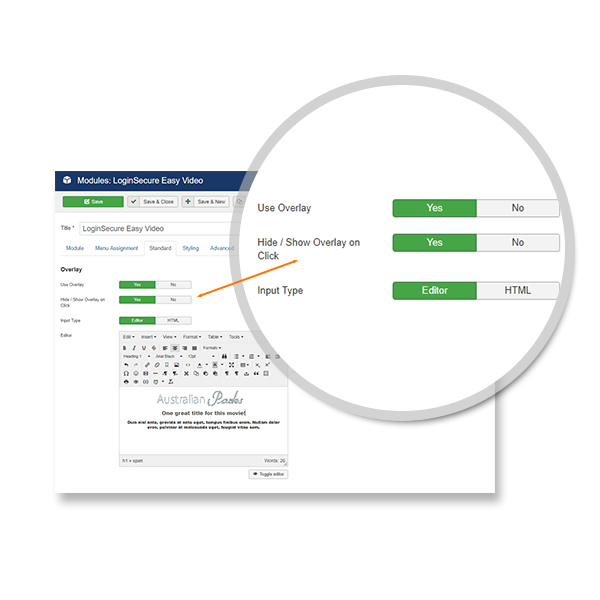 Multiple modules on one page
This extension is made in such a way that you can add multiple videos within the same page and each of them with there own styling attached to it.

Each module is completely standalone!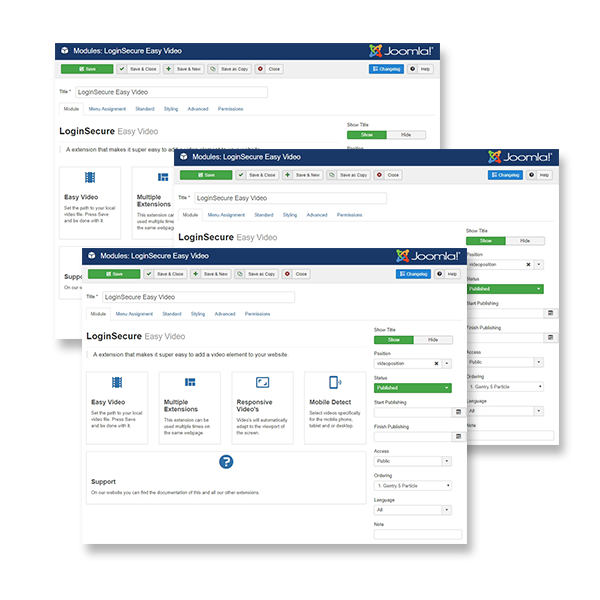 Demos
We made demo pages for most of the important features of this extension. The demo pages are set up in the latest version of Joomla 3.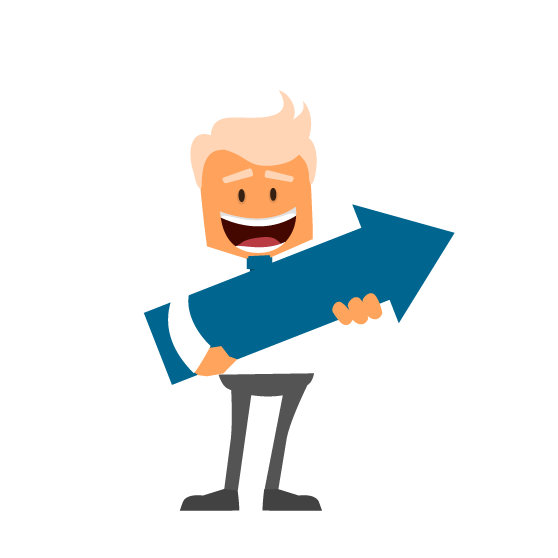 Frequently Asked Questions
Find below a anwer to our most frequently asked questions about this extension.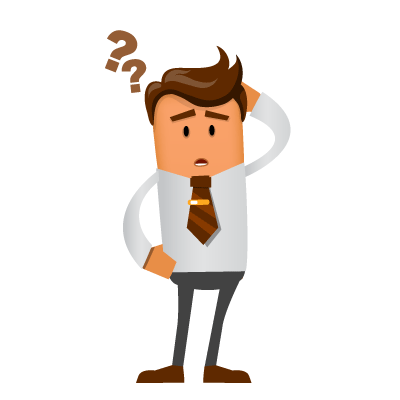 Simple Installation
By utilizing the default Joomla 3 installer this extension has the simplest installation process ever.
Login to the administrator area of your Joomla 3 website.
Select in the Main Menu: Extensions > Manage > Install.
Follow the onscreen instructions.
This extension requires the following items to perform.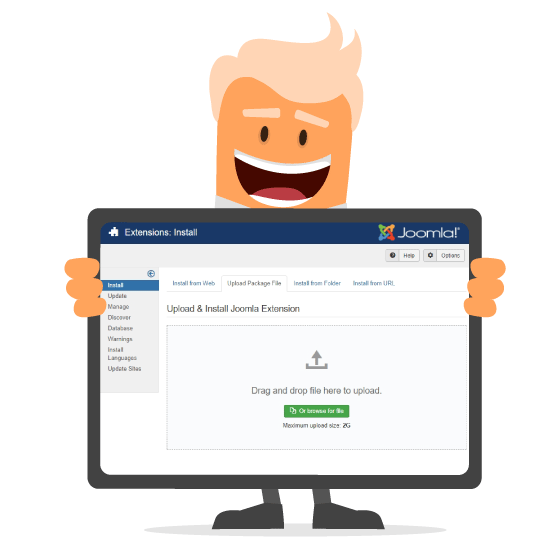 DEPENDENCY LABELS CHEATSHEET (KEEP ALWAYS HIDDEN)
Default = label-inverse
PHP = label-php
Joomla = label-joomla
LoginSecure = label-loginsecure
SUPPORT
Inside the customer panel, you will find more information about this extension and you can gain access to the support forum.