LoginSecure Slideshow
Superior slideshow capabilities for Joomla all inside one easy to configure module. With multiple themes to choose from you can always create a great slideshow for any website. Unlimited slides that can be filled with images, videos and text.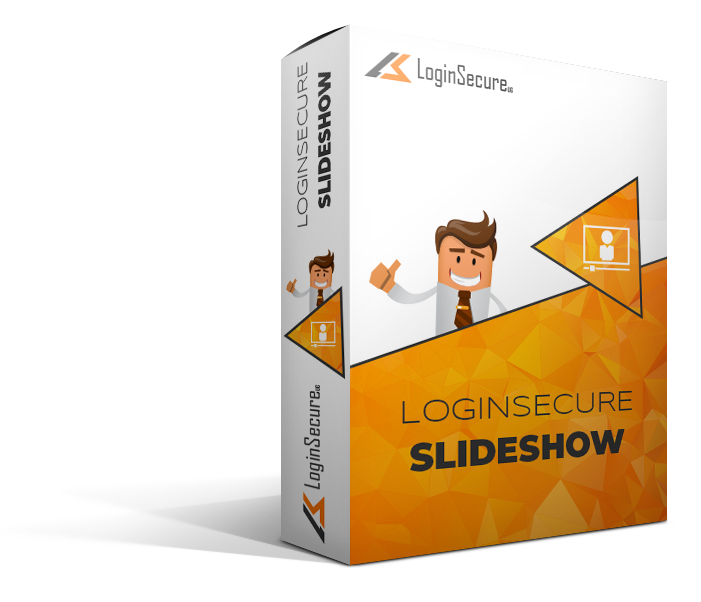 Videos
Find below videos about this extension.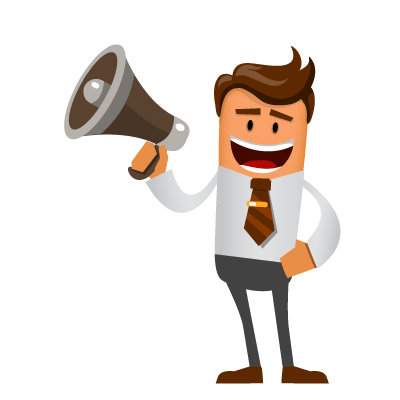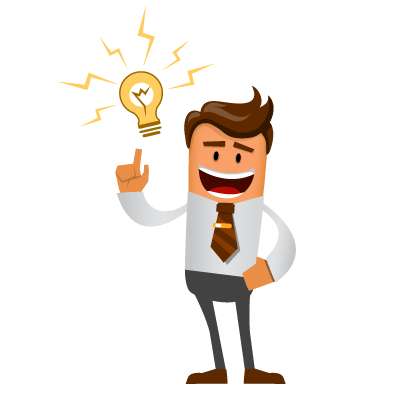 Unlimited slides
There are no limitations whatsoever on the number of slides you want to add to your slideshow. Each slide can individually set up to suit your needs.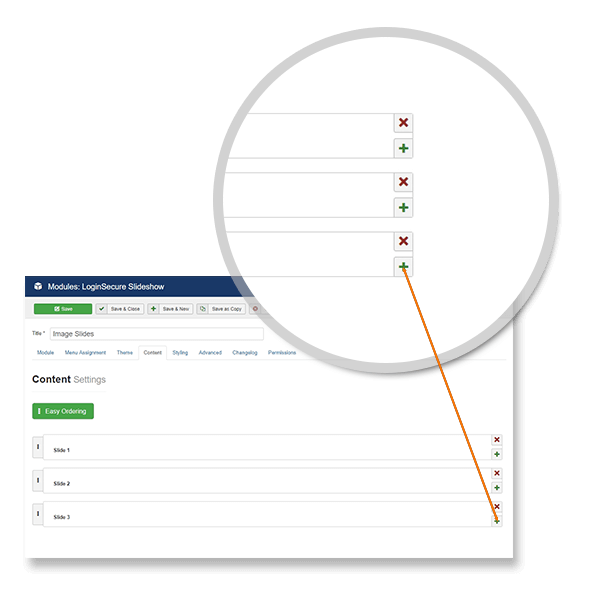 Multiple themes
Enjoy our fully customizable flat theme as your slideshow or use the 3d perspective theme to really spruce up your webpages.
Each theme is fully customizable to fit in with any website design.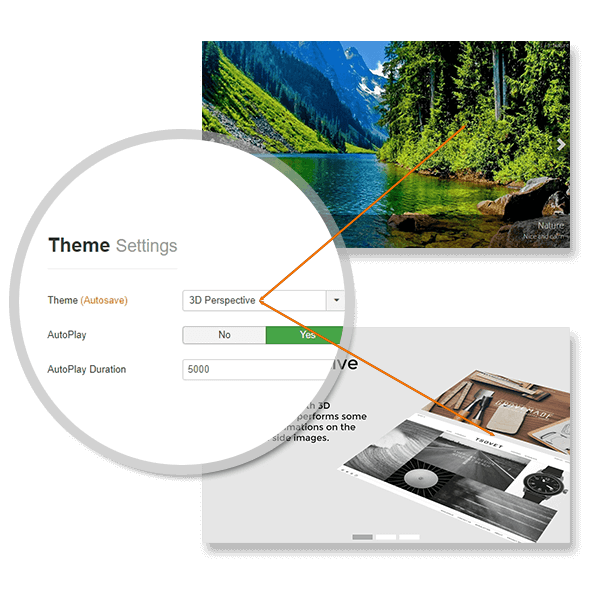 Up and running within minutes
With our presets, you can have a slideshow up and running in mere minutes. You can then continue to adjust styling to fine tune it just right for your website. Or immediately continue with adding content.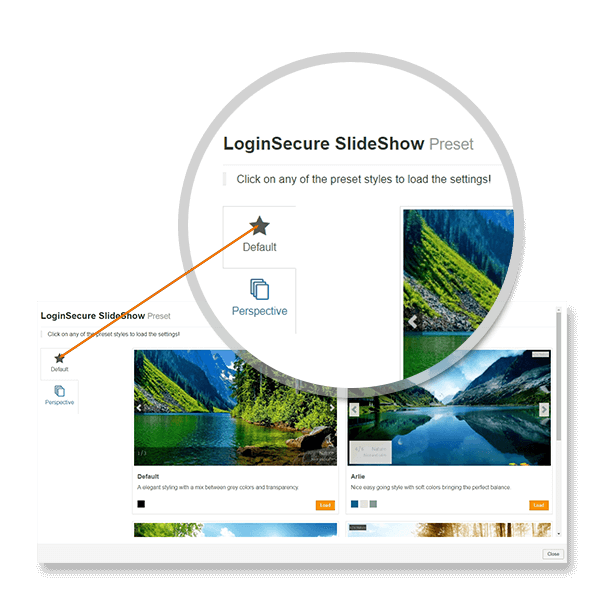 Quick & Smart actions included
Quick actions like resetting & inheriting options will speed up your workflow considerably. With these settings, you can quickly make elements like title & description look exactly the same without having to copy/paste inputs manually.
Smart actions like autosave are automatically triggered by the extension when changes are made that require the saving of the module first. Another handy smart action is easy ordering which allows for super quick drag n drop actions.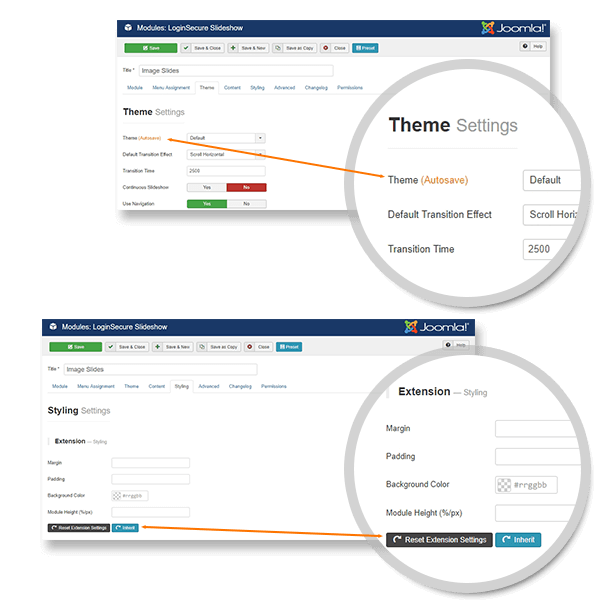 Add videos / images anywhere and responsive
Use video or images in your slides but not only in your slides use them as backgrounds or in modal windows.
All video inputs allow for multiple streams to show the correct resolution depending on the visitor's device type.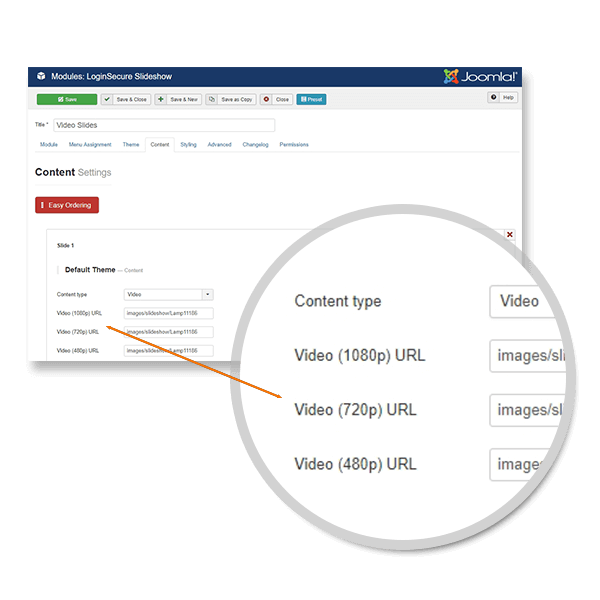 Mobile specific settings (default theme)
A mobile screen is a lot smaller than for instance a desktop screen and therefore it is important to only show your mobile visitors what is absolutely required.
Within the module parameters, you can decide for each element to show or hide it and allow for swiping.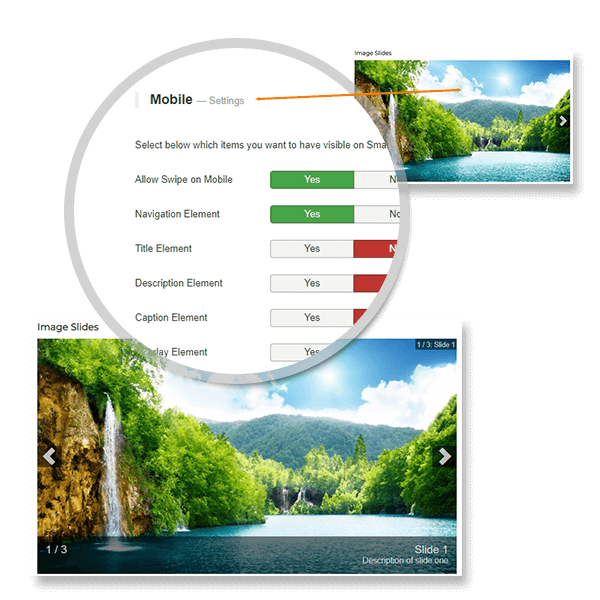 Multiple modules on one page
This extension is made in such a way that you can add multiple slideshows within the same page and each of them with there own styling attached to it.

Each module is completely standalone!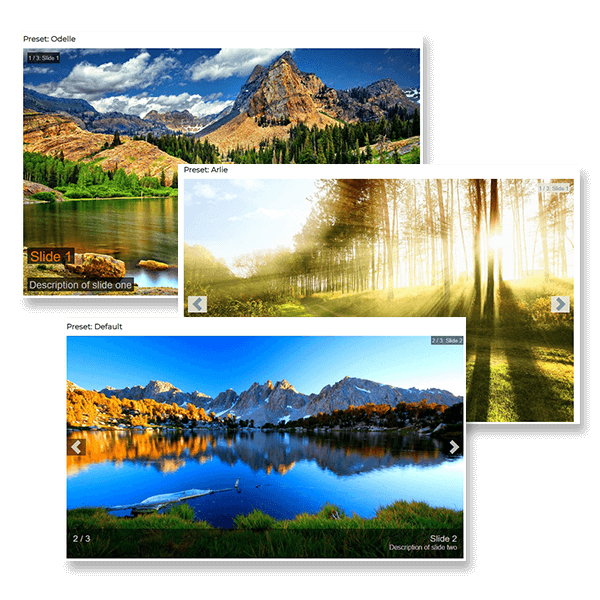 Demos
We made demo pages for most of the important features of this extension. The demo pages are set up in the latest version of Joomla 3.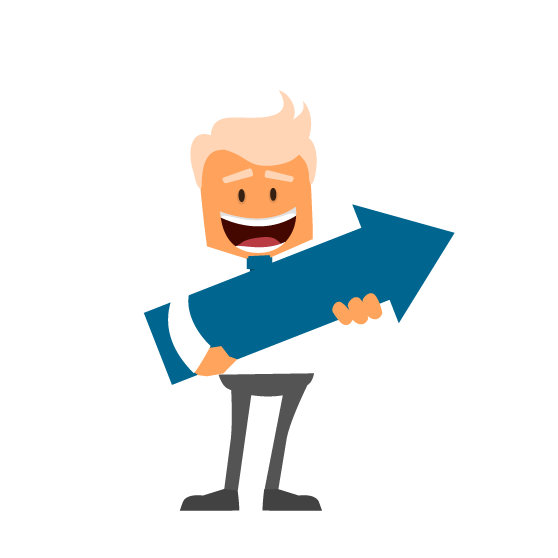 Slideshow
3d perspective theme
Frequently Asked Questions
Find below a anwer to our most frequently asked questions about this extension.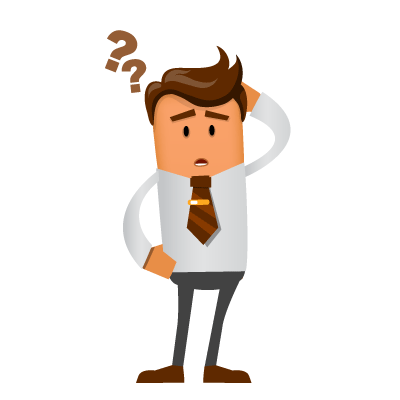 Simple Installation
By utilizing the default Joomla 3 installer this extension has the simplest installation process ever.
Login to the administrator area of your Joomla 3 website.
Select in the Main Menu: Extensions > Manage > Install.
Follow the onscreen instructions.
This extension requires the following items to perform.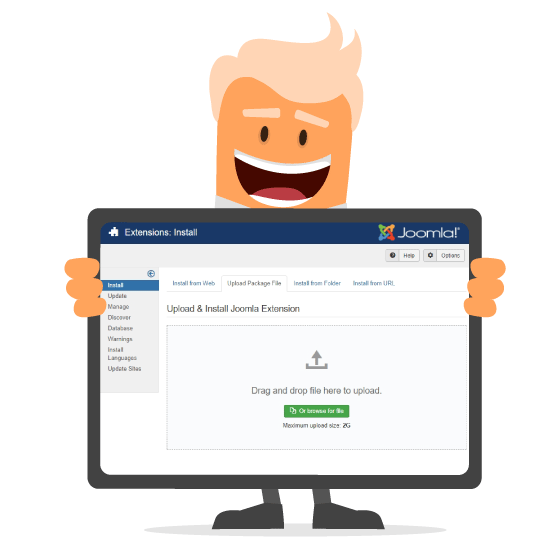 DEPENDENCY LABELS CHEATSHEET (KEEP ALWAYS HIDDEN)
Default = label-inverse
PHP = label-php
Joomla = label-joomla
LoginSecure = label-loginsecure
SUPPORT
Inside the customer panel, you will find more information about this extension and you can gain access to the support forum.