SEO is a necessity
Search Engine Optimization
Search Engine Optimization enables your potential customers to actually find you on the internet. The better the SEO the more people will find you. The more people using the internet the greater the importance it is to be found. In Europe 87.2% of the population uses the internet and in North America this is even 94.6% of the population. When you look at the whole world then 58.7% can be found online. Since the year 2000 this is a growth of 1167%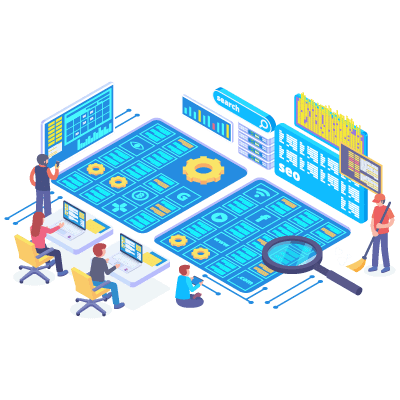 LoginSecure always implements
Search Engine Optimization
We think that search engine optimisation is a part of the design process. With every new website we deliver free search engine optimisation. This is not a specialised package but it contains the basics. For instance metatags and descriptions are included in all pages. Next to this basic package it is recommended to start a SEO campaign. Because the better the SEO the better the results.
What is a LoginSecure
Search Engine Optimization Campaign
We make your website optimally equipped for SEO so maintenance is easy and cost-effective in the following months. Before the project is started we make a transparent project overview with all costs and work involved. Changes made after approval of this project overview will be charged outside the project. A project consists out of eight steps.
The search engine optimization campaign works seamlessly together with our other services mentioned below:

Search Engine Registration

Search Engine Advertising
What are the LoginSecure
Search Engine Optimization Packages
We offer multiple SEO packages so that you can pick whichever you think is best. If you want advice about which is the best for you then feel free to drop us a note.
Hourly
We give an estimated amount of time we need to implement the SEO before starting. On start we bill 50% of this estimate. During the process we keep you informed about the amount of hours we spent and if it appears that there will be significant overruns we immediately consult the client. The remaining will be charged upon completion of the assignment.
Monthly
With this project we monitor your website and adapt it if necessary to allow your SEO to function optimally. We look at your competitors and all the latest innovations on SEO level. This is to ensure that your SEO is up to date and stays.
recommended
Project
We offer you a fixed price for developing en maintaining this SEO project. This gives you the confidence that there will be no surprises.
Talk with us
If you have any questions or would like to order a search engine optimization campaign then please drop us a note.
Newsletter
Stay up to date with the LoginSecure Newsletter.