Hotel and Restaurant

Website Lease

We take care of your complete internet presentation, while you run your
hotel and restaurant

.
Hotel and Restaurant Website Lease includes a professional website for a fixed amount per month and without commission on your products/bookings.
The advantages of LoginSecure's
hotel and restaurant website lease package
Below we highlight the most important advantages of our hotel and restaurant website lease package. We first show the advantages from the hotel's perspective and further down the page we take a look at the many advantages from the restaurant's perspective.
Online Booking
Add online room/apartment booking to your website, allow your guests to book in advance. Owners receive booking notifications via email/sms and manage all reservations from their website control panel.
Availability Calendar
Guests can view the availability calendar for each room type. When a room is not available it will be indicated by a red color in the calendar. If it is available the guest can continue the booking process.
Bookings per night or per day
Owners can select if they want bookings to be per day or per night.
Standard or Complex Tariff
Set a standard tariff per room type for each day of the week or create complex tariffs that allow for options like: per night/per person or multiple tariffs for the same room type.
Coupons / Extras
Reward your guests with Coupons or add an extra package for reservation. Extra packages can be configured to be mandatory/per booking/per room.
Backend and Frontend reservation creation
Staff and guests can easily create reservations from their user interfaces. Guests would use the frontend of the website while staff will use the backend which usually has more options.
Single-use supplement
You can charge an extra amount for single guests.
Deposits supported
Charge your guests with a deposit that is a fixed or percentage amount or base it on the number of booked nights.
Invoice and PDF
Allows you to generate / download / email / preview invoices in the backend as well as creating email reservations as PDF attachment.
Housekeeping
Efficiently manage the housekeeping tasks via a unified user interface.
Channel Manager
Avoid overbooking and manual adjustment by automatically syncing your booking data across multiple booking channels and OTA sites.
Flex Search
Suggest alternatively available dates for your guest if their searched dates are unavailable.
Payment Gateways
With more than 21 payment gateways you will have no issue receiving payments from your guests. A few of the gateways are: Mollie, PayPal, Stripe, Alipay and Offline payments which allows for the collecting of the guest's credit card info at booking to allow for later processing.
Experience (Tour & Activities)
Give your guests the ability to book tours, activities, sightseeing, attractions, adventures via your website. Giving your guests one place to organize their vacation.
Google and Facebook
Integrate with Google Analytics Ecommerce Tracking.
Integrate with Facebook Pixel.
Integrate with Google Adwords
Integrated with Google Maps
SMS / EMAIL
Receive notifications about new reservations by SMS or Email.
iCal
Export and import reservations in iCal format.
Feedback
Allow your guests to leave feedback about their stay directly on your website.
Staff Restrictions
You can restrict your hotel's staffs to specific features in the backend.
Tourist Tax
A fixed amount per person per night, this tax is needed for some countries where tourist tax is required.
Multi-language and multi-currency support
The HMS component supports multilingual and multi-currency, website visitors can switch languages and currencies easily.
Digital restaurant menu
Say goodbye to your old paper menu with a digital restaurant menu, don't need to worry about replacing your paper menu when adding/removing your menu items. With digital restaurant menu feature and tablet/mobile devices, your guests can browse through your entire menu easily.
Hotel and Restaurant

Website Lease
This package also includes everything that is inside the
Website Lease Premium

package.
The website lease premium package is our ultimate lease package that is bursting with functionality to increase the online presence of your hotel and restaurant.
See here a couple of items highlighted out of the Website Lease Premium Package.
hotel and restaurant website lease
The initial setup costs for this package is a minimum of € 2.480,00 but depending on the amount of customizations we have to make this can increase.
As an example a small hotel with restaurant that have only a few rooms and tables to serve requires less work than a hotel with restaurant that serves dozens of tables and multiple floors with rooms. Our minimal fee is based upon the smaller hotels with +/- 10 rooms and one dining room that serves +/- 10 tables with one menu.
When you order this package you will be initially billed the minimal start up fee + the first monthly fee.

In case the customizations required exceed this minimal start up fee then you will be contacted by your account manager or sales representative from LoginSecure before we make the customization. When you agree with the customizations you will be billed separately for it.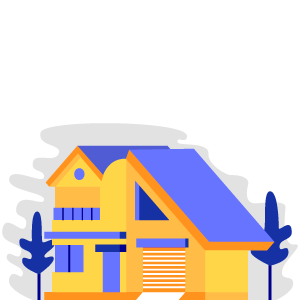 Hotel + Restaurant
€
247,50
Per Month + € 2.728,00 One Time